GM path to an All-Electric, Zero Emissions future
; Date: March 4, 2018

Tags: General Motors »»»» Electric Cars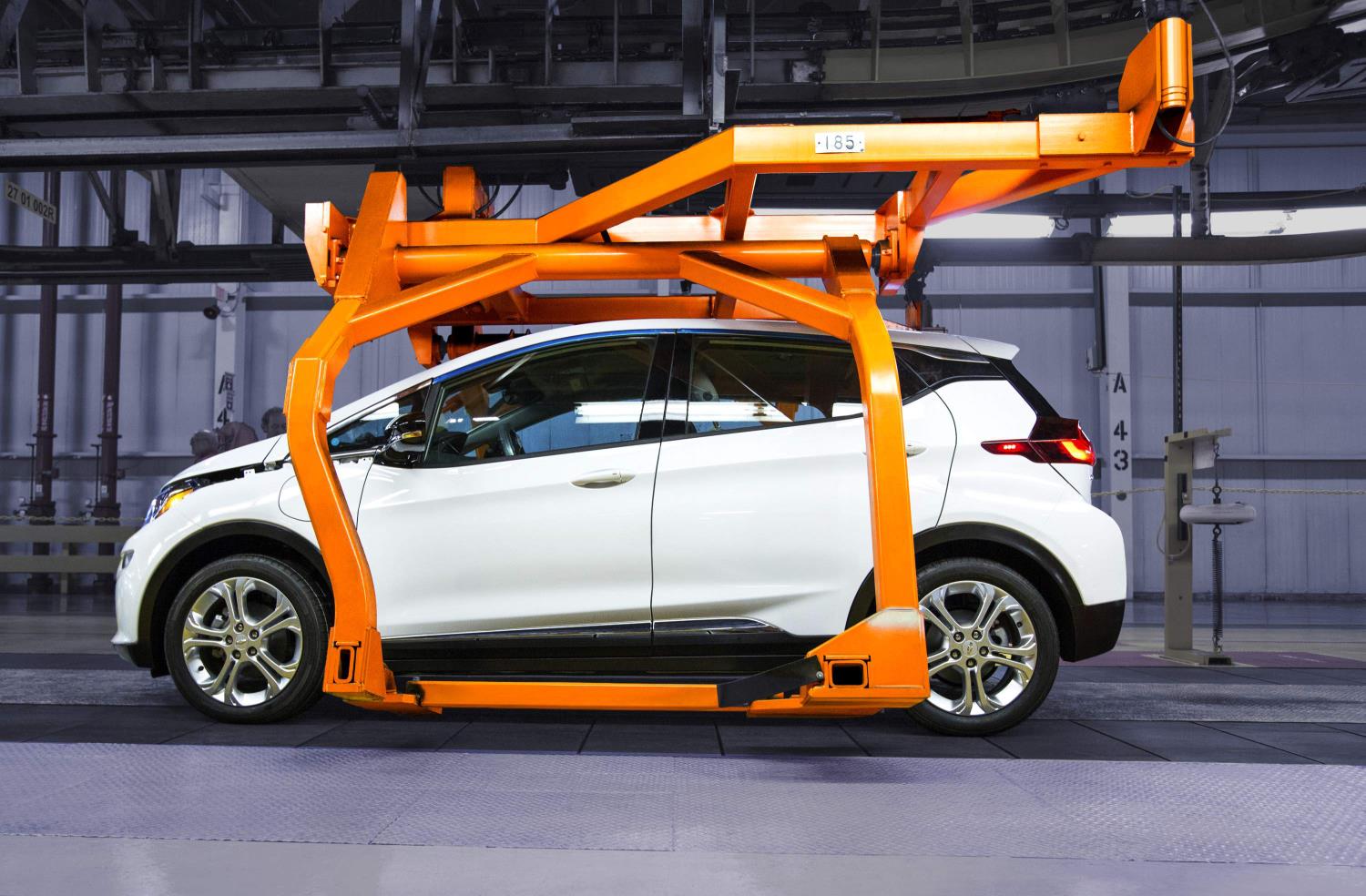 GM to increase production of Chevrolet Bolt EV
GM Chairman and CEO, Mary Barra: "We have the ambition, the talent and the technology to create a world with zero crashes, zero emissions and zero congestion."
General Motors Chairman and CEO Mary Barra speaks at the annual CERAWeek energy conference in Houston on Wednesday, March 7, 2018. Her appearance consists of an opening speech followed by a Q&A session.
Below is a copy of her prepared remarks. As always, the speaker's words are definitive.
Opening Remarks – CERAWeek:
We are in the midst of a transportation revolution. Our vehicles — and how we interact with them — are fundamentally changing because of new technologies and the evolving demands of our customers.
For more than a century, General Motors has helped transform how the world moved.
Yet, for all the freedom automobiles have given us, we recognize that today there are new challenges.
With human error still the leading cause of crashes, ultimately self-driving cars can help save many of the 1.25 million people around the world who are killed in crashes every year.
We want cleaner air to preserve our planet for future generations, which is why today's cars are more efficient and why more of us embrace environmentally conscious options.
We want the freedom to visit with friends and family, and explore new places – without traffic jams. Connected and shared vehicles can help end the congestion that wastes our time and money.
The good news is we have the ambition, the talent and the technology to create a world with zero crashes, zero emissions and zero congestion.
Our Path to an All-Electric Future
Today, I want to focus on zero emissions, and how our electric vehicle strategy will get us there.
We're moving fast. Last year in the U.S., our own ground-breaking Chevrolet Bolt EV, Chevrolet Volt plug-in hybrid, and Cadillac CT6 Plug-in accounted for nearly a quarter of industry EV and plug-in sales. And in China, where plug-in electric sales are rising, we introduced the Buick Velite 5 and Baojun e100 along with the CT6 Plug-in.
And this is just the beginning. We are well on our way to bringing at least 20 new all-electric models to market by 2023 – our next step toward a zero-emissions world.
We are optimistic about EVs because last year, automakers sold 1.2 million plug-in electric and plug-in hybrids around the world.
Furthermore, we have seen a dramatic increase in customer miles traveled in our own electric vehicles.
In December 2012, the Chevrolet Volt was GM's flagship electrified vehicle and its owners hit a milestone 100 million all-electric miles just two years after it went on sale. By December 2017, drivers of five electrified models, including the Bolt EV, racked up more than 2.6 billion EV miles.
We are encouraged by this momentum, and because of increasing global demand for the Chevrolet Bolt EV, we are announcing today that we will increase Bolt EV production later this year at our Orion Assembly plant north of Detroit.
Our more than 100 years of manufacturing expertise gives us the flexibility to scale production to meet market demand.
Increased Bolt EV production benefits our customers around the world, our dealers and our employees, who are proud to build an affordable, ground-breaking vehicle that our customers love.
And there is more to come because the Bolt EV is our platform providing a window into our all-electric and self-driving future.
Our Journey to Zero, Zero, Zero Has Begun
While we are growing our electric fleet, we are also pushing the boundaries of engineering to improve fuel efficiency throughout our vehicle portfolio.
For example, we know truck buyers are very passionate about their pickups. Our all-new, full-size Chevrolet and GMC pickups that go on sale this year are larger yet lighter than those they replace because our mixed materials strategy trims 450 pounds while retaining the body structure customers value.
In addition to the weight reduction, we will boost their efficiency through improved aerodynamics and industry-first engine management technology.
But make no mistake, even as we deliver the best-ever fuel economy in the vehicles our customers love to drive today, we continue to make progress toward a future with zero emissions.
Our commitment to an all-electric, zero-emissions future is unwavering, regardless of any modifications to future fuel economy standards.
We expect to hear more on the required government review of the standards soon. What we do support in that review is the need for the government to have one set of requirements. One common standard allows us to advance innovation for our customers today and tomorrow.
We also feel the regulations need to comprehend new developments in the industry – like the move away from one owner, one vehicle – that have taken place since the rule was finalized in 2012.
For example, the current standards did not comprehend increased shared and autonomous electric vehicles, which are key to achieving our vision of a world of zero crashes, zero emissions and zero congestion.
Partnerships are the Key
As much as we have accomplished, innovation alone will not accelerate a zero-emissions future. For acceptance of electric vehicles to increase faster, customers need to embrace them in a market where gas prices are relatively low, and with a cleaner electric grid to support them.
In the U.S., the current federal tax credit helps make electric vehicles more desirable and affordable, and we appreciate that it was retained in the tax reform law. However, we feel tax credits should be expanded so our customers continue to receive the benefit going forward.
We also need to remove barriers to consumer acceptance of EVs. For example, we believe the energy industry and other stakeholders must partner with us on a robust charging infrastructure that drives consumers' confidence that they can drive their EVs anywhere at any time.
In the U.S., electric vehicles from all manufacturers have access to about 17,000 public charging stations, but additional stations will be needed as more consumers discover the benefits of EVs. This is particularly important because the growth of the electric vehicle market will support other innovative and advanced mobility solutions like car-sharing, ridesharing, and self-driving vehicles.
The growth of electric vehicles is also spurring positive discussion around the need for more renewable power sources. There is great progress being made in this area, but there is more to do.
We recognize the challenge that coal still generates about 30 percent of electricity in the U.S. and 65 percent in China. When we improve the percentage of renewable power sources in our grid, we can further reduce the carbon footprint of EVs.
We believe the automotive and energy industries have the technology, the talent and the will to solve these challenges, and create a world that is safer, better and more sustainable for all.