GM outlines All Electric path to Zero Emissions
; Date: October 2, 2017

Tags: General Motors »»»» Electric Cars

The last few months several carmakers have announced plans to go fully electric. General Motors, the company that killed the EV1, has announced their own plan. You'll notice that details are lacking below just what is meant, and that the announcement curiously includes discussion of a fuel cell prototype vehicle platform. Fuel cell vehicles are driven by electric motors, but it's hard to call them "electric" since they do not plug in to a power socket to recharge. Remember, "It's not electric if you can't plug it in".

Call me hopeful but skeptical. The image GM included with the announcement is obviously meant to convey several vehicles in the R&D stage waiting to be unveiled.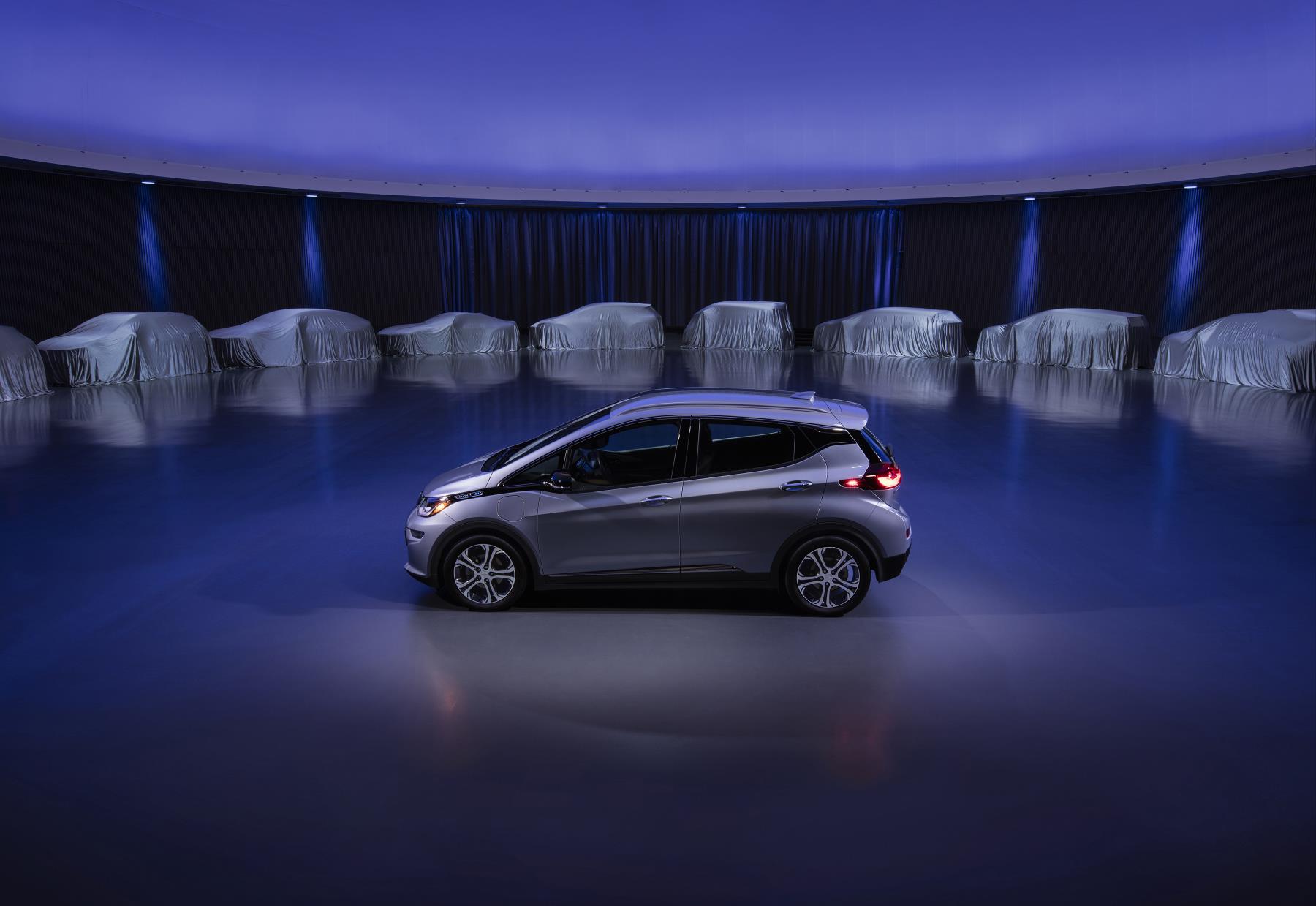 DETROIT — General Motors announced today how it is executing on a major element of its vision of a world with zero crashes, zero emissions and zero congestion, recently announced by GM Chairman and CEO Mary Barra.
"General Motors believes in an all-electric future," said Mark Reuss, General Motors executive vice president of Product Development, Purchasing and Supply Chain. "Although that future won't happen overnight, GM is committed to driving increased usage and acceptance of electric vehicles through no-compromise solutions that meet our customers' needs."
In the next 18 months, GM will introduce two new all-electric vehicles based off learnings from the Chevrolet Bolt EV. They will be the first of at least 20 new all-electric vehicles that will launch by 2023.
Given customers' various needs, getting to a zero emissions future will require more than just battery electric technology. It will require a two-pronged approach to electrification — battery electric and hydrogen fuel cell electric depending on the unique requirements.
GM also introduced SURUS — the Silent Utility Rover Universal Superstructure — a fuel cell powered, four-wheel steer concept vehicle on a heavy-duty truck frame that's driven by two electric motors. With its capability and flexible architecture, SURUS could be used as a delivery vehicle, truck or even an ambulance — all emissions free.
General Motors Co. (NYSE: GM, TSX: GMM), its subsidiaries and joint venture entities produce and sell vehicles under the Chevrolet, Cadillac, Baojun, Buick, GMC, Holden, Jiefang and Wuling brands. GM has leadership positions in several of the world's most significant automotive markets and is committed to lead the future of personal mobility. More information on the company and its subsidiaries, including OnStar, a global leader in vehicle safety, security and information services, can be found at
http://www.gm.com.