What becoming 'carbon neutral' means to Volkswagen - Why it's the only way forward
; Date: June 26, 2019

Tags: Volkswagen »»»» Electric Vehicles »»»» Carbon Neutral

As Volkswagen says all these heart-warming things, that we must stop avoiding the question of climate change and move on to action, we have to remember the recent history of the Volkswagen Group. What VW says in this press release is very nice, to be sure. A few years ago VW was caught red handed cheating on emissions testing. They had rigged the Volkswagen TDI drive train to operate in a super-clean mode while under emissions testing, and to operate in a "normal" (hence polluting) mode in normal operation. VW had to deliver on the Fahrvergnügen promise (German for driving enjoyment). As a result VW has had to pay steep fines, several executives have gone to jail, and suddenly the VW Group is more interested in electric vehicles than before. If that's what it takes to make progress, so be it.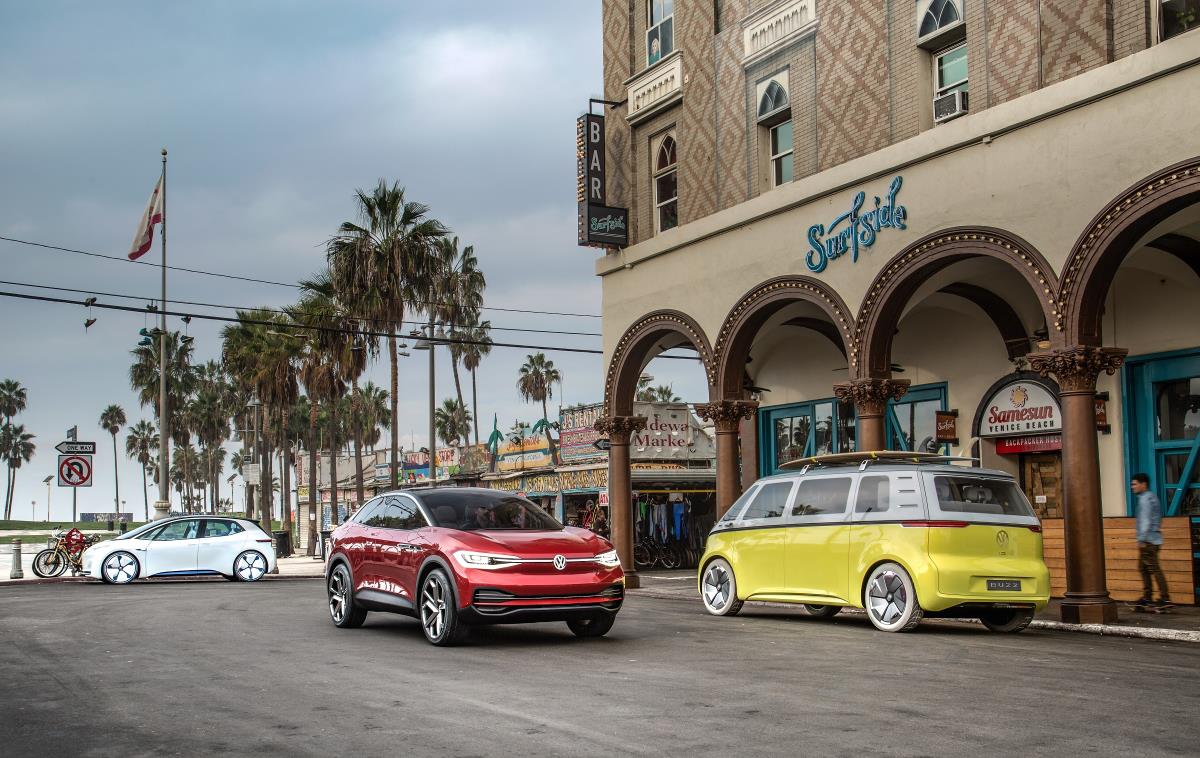 It's clear the world is getting warmer. It's time to stop avoiding the question of what to do about it.
Under its "Drive Bigger" brand direction, Volkswagen of America plans to embrace this challenge as our calling for the years ahead. By building a future designed to help tackle the problem, we plan to drive a big change in American transportation, just as we did with the original Beetle.
As one of the world's largest automakers, the Volkswagen Group has a global responsibility – one it plans to embrace by committing to making its vehicles and production carbon-neutral by 2050. That includes Volkswagen vehicles sold in the United States and the factory in Chattanooga, powered by a planned Group-wide investment in electric vehicles worldwide – more than $50 billion over the next four years, with approximately $10 billion from the Volkswagen brand alone.
"We have an obligation to get electrification right," says Scott Keogh, President and Chief Executive Officer of Volkswagen Group of America. "It is critical for the planet, it is required of our industry and it is the right thing for our company. Volkswagen is uniquely positioned to deliver electric vehicles for millions."
Earlier this year, the Volkswagen Group committed itself to the goals of the Paris Agreement, the 200-nation agreement that aims to limit global warming to 3.6 degrees Fahrenheit by cutting emissions of carbon dioxide and other pollutants. That's not an easy task, since most studies show the Earth has already warmed by half that amount over the past several decades. Meeting that target will require a widespread adoption of zero tailpipe-emission electric vehicles, ones affordable to millions, not just millionaires.
Reinhard Fischer, Senior Vice President at Volkswagen Group of America and Volkswagen North American Region Strategy, will be in charge of making Volkswagen's sustainability goals in America a reality. By 2050, Fischer says Volkswagen's operations and vehicles in the United States expect to be carbon neutral.
The commitment to carbon neutrality has three key parts. First, reducing carbon dioxide emitted from vehicles and factories. Second, adopting renewable energy sources, whether at the plant level for Volkswagen and its suppliers, or encouraging their use for individual Volkswagen owners. And finally, using carbon offsets to tackle those remaining carbon emissions that can't be further reduced.
Or as Fischer says: "Our goal is to avoid CO2. If we can't avoid it, we'll reduce it, and if that's not possible, find a way to offset it."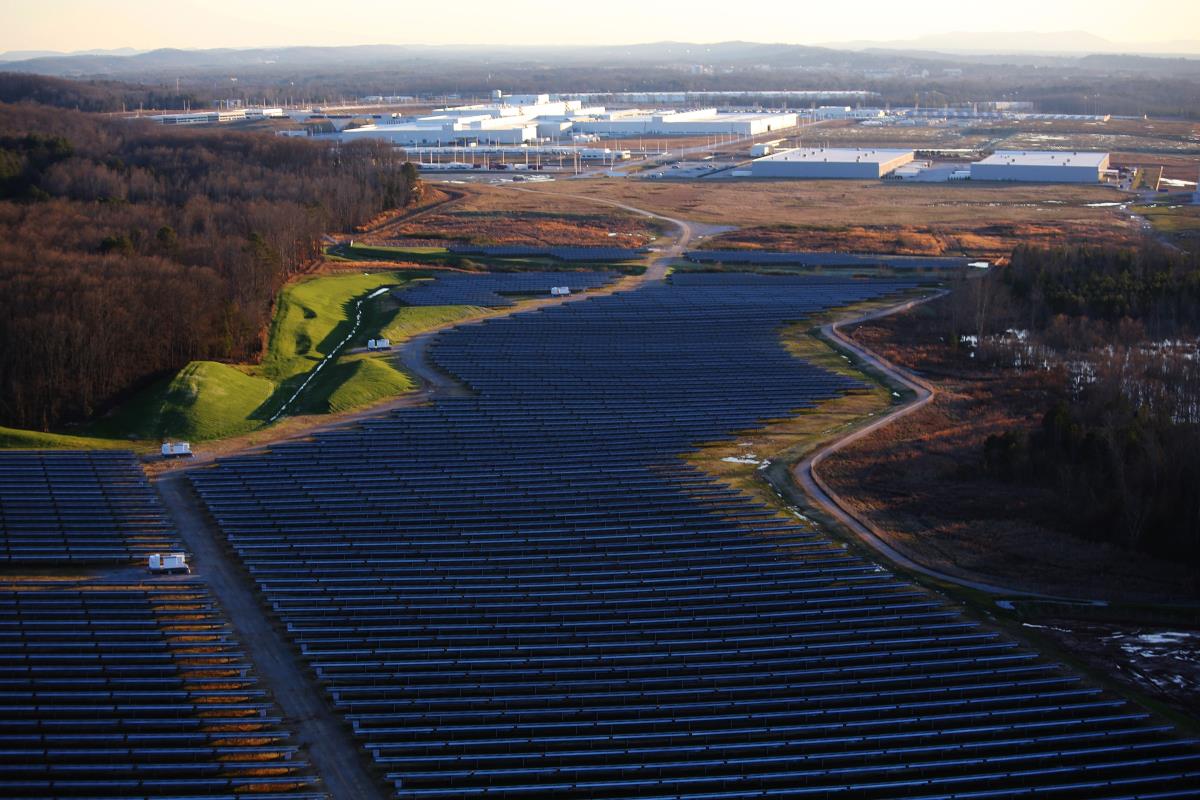 The key to affordable electric vehicles is the same as the key to affordable everyday vehicles – using basic architectures that can be shared among millions of vehicles. Much as the Volkswagen MQB platform underpins models from the Golf to the Atlas, the upcoming MEB all-electric chassis is designed with similar flexibility in size and uses. It is expected to go into production in Europe late this year, and come to America first with the ID.CROZZ SUV in 2020 and plans for the ID.BUZZ thereafter, with more to follow.
By 2028, the Volkswagen Group expects to have sold approximately 22 million EVs worldwide across all its brands, with about 70 different models available. Some 15 million of those will use the MEB platform
While there are concerns today about whether building electric vehicles creates more carbon-dioxide emissions than gas or hybrid cars, outside research such as a report from the European Environment Agency suggests that over the lifespan of a vehicle, a battery-electric car typically has the lowest CO2 per mile driven compared to gas or diesel powered counterparts. That's based on today's mix of fuel sources for electricity, often a blend of natural gas, coal, nuclear, and renewables such as solar and hydropower.
"As the power grid shifts towards CO2-free renewables, we believe the benefits of EVs will grow even further," says Fischer.
While EVs are a major part of the Volkswagen plan, they are not the only part. Fischer's team will be tasked with reducing carbon output from the production process, at both Volkswagen and its suppliers. Volkswagen of America already has a step in that direction with the Chattanooga plant, home to one of the largest industrial solar fields of a U.S. automaker, which provides roughly 10 percent of the plant's electricity – more than 12 million kilowatt-hours a year.
Meanwhile, Volkswagen plans to reduce the carbon output of its traditional gas vehicles, through greater efficiency gains or hybridization.
"Electrification with zero tailpipe emissions is an important part of our goal, but the other one is not to stand still on the traditional car," says Fischer. "By 2040, we hope that about 60 percent of the vehicles we sell in America would be EVs, and that another 10 to 25 percent would be hybrids of some kind."